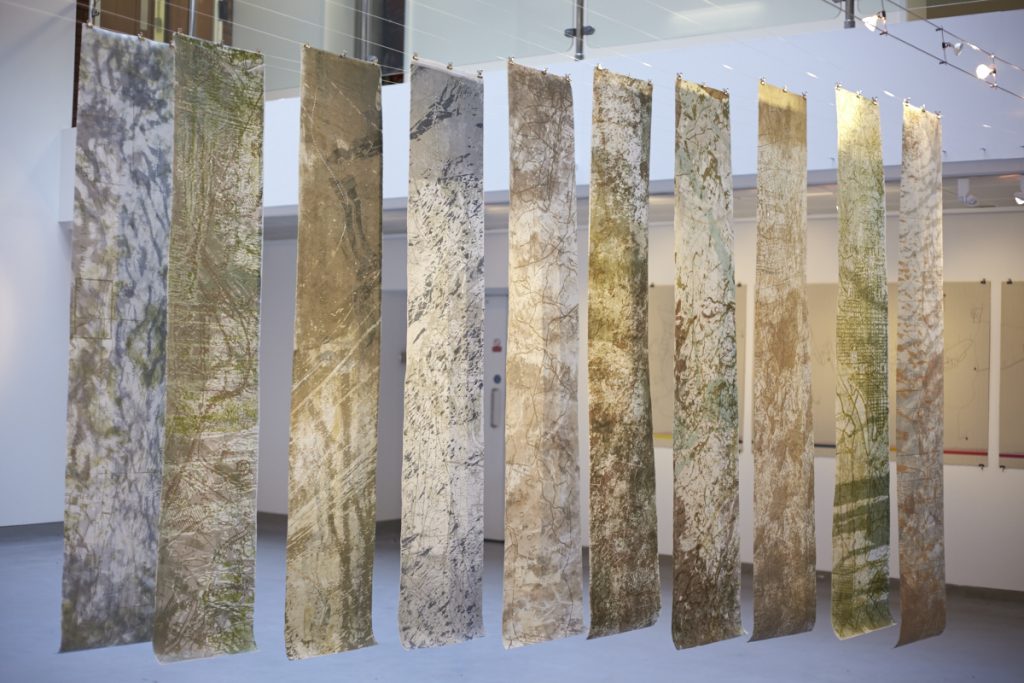 As every project is different, I don't have a price list as such but there is a pricing structure based upon what is required.
As an example, it is almost always cheaper to photograph several artworks of the same or similar size during the same session than shooting individually, as the cost per item will be significantly lower due to the initial set-up time involved. For smaller items it will always be less costly if you arrange insured delivery and collection.
Conversely, a job that involves travel that is likely to take at least a day to complete and has to be charged at a higher day rate along with travel costs. Larger items may require the hire of special equipment and/or hired use of a large space which would also add to the cost so do give me as much information as possible to ensure no nasty surprises, for either of us!.
Usage also plays a part, as if you only need small images for promotional use, for your website or marketing, the cost will be significantly lower than if you need large, high resolution images for commercial use or reproduction.
You will be always be given a fair price based on an understanding of what is involved, so communication is essential. You tell me what you want and what you need it for and when and  I'll tell you what it will cost.
And if you are on a tight budget, please just say – we'll work out together what can be achieved to fit within it. You can always add further uses at a later date – it is more affordable that way, as you pay only for what you need as and when you need it.
That's only fair.
Keeping it simple
Prices for photography often appear daunting, with some based on time,  some on expected 'uses' and some a combination. Artwork photography is often worse, based on the number of items, type of media or whether 2D or 3D etc. I try to keep things simple.
Artwork photography is usually needed for one or more of the following, regarded as marketing and self-promotion use:
websites, blogs, social media
portfolios and submissions for funding, exhibitions etc,
marketing, promotion, illustrations ie leaflets, posters, books
to document, record and archive
Often, artists want to further monetise their work so photographs are required for more commercial use:
reproduction prints
licensing for advertising
publication as book or CD covers
other commercial use such as merchandising
Commercial use licenses inevitably cost more than marketing/self-promotion, so it is essential to explain exactly what you need the images for when getting a quote and you'll be supplied with what you need, in the format in which it will be required for that purpose.
To use the images freely, at any time and for any purpose, you will need an 'All Uses' license – this inevitably costs more but allows you to do just that. Prices will include capture, processing and the subsequent supply of both high and low resolution images in various formats.
Pay As You Go
Many artists however,  initially just need to document an artwork or installation, or need images for their website, blog or for submissions. So why pay for services you don't yet need?
As all images are archived safely, they can be supplied in the required format at any time, so you can just pay for extra or commercial uses or higher resolution files, as and when needed.
Less cost up front makes it more affordable to get work photographed
Spreading the cost provides more control over your budget
Allows the images to start working for you by increasing your profile
Supply On Demand
Ever been caught out not having images of your artwork in the right format, resolution or size when needed? Have images of your artwork ever appeared in print with the wrong colours or looked dull and flat?
You are an artist – why should you need to worry about file sizes, colour profiles, resolution and formats?
Let me take the stress away. Once the images are archived, I can provide 'on demand' service so that whenever you are asked to supply an image for any purpose, simply let me know, provide the details and I will take care of it.
Some higher profile clients refer all requests from publishers, printers, galleries etc to me – I then act on their behalf, supplying files direct so they don't need to worry about it. I am happy to discuss this option if of interest.
Collections
Galleries, museums and individual artists with entire collections that need to be digitised, please get in touch. Work can often be carried out on site and depending on the number of images, level of accessibility etc. can be a cost effective option.
Digitisation
Large numbers of transparencies or slides that need digitisation can be sent to me by arrangement and will be returned once capture is complete but please remember to take out adequate insurance to cover them whilst in transit! Digitised images will then be archived and available at whatever size or resolution is needed, as with photographs.